Welcome aboard Malama Meals Oahu, where we combine culinary expertise with your well-being. We get it: we're all juggling life's demands. The summer season, while full of fun, can also add to the hustle. That's why we're committed to making your life easier with delicious and nutritious meals.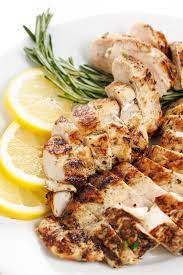 We recognize that everyone has their plate full, be it bustling families, bustling professionals, or seniors. The sun-soaked summer days should be about enjoying yourself, not fretting over meal planning and preparation. We're here to change that, one mouth-watering meal at a time.
In every Malama Meal, we prioritize flavor. But, we understand that great taste is only part of the equation. The other part? Nutritional value. We take pride in crafting meals that not only delight your taste buds but also nourish your body. You'll find our wide range of breakfast, lunch, dinner, and snacks a perfect fit for your summer lifestyle.
At Malama Meals Oahu, we source the best ingredients for our dishes. Our commitment to quality ensures each meal serves you and your family right. Whether it's a busy work day or a relaxed beach afternoon, our meals are designed to suit the vibe of your day.
We serve all kinds of households, from busy families with children to single family homes, and even seniors. Regardless of your situation, we believe no one should compromise on good food, especially during the fun-filled summer season.
Imagine this: a summer free from the heat of the kitchen, filled instead with the delightful flavors of our varied meals. Now, that's what we call a vacation at home. So why wait? Let us take care of your summer dining needs.
With Malama Meals Oahu, you can make the most of your summer. We're here to lighten your load with our tasty and nutritious meals. Experience the joy of effortless dining with us. After all, we're not just delivering food, we're delivering a piece of summer relaxation right to your doorstep. Learn more at: https://malamamealsoahu.com.