If you're living on Oahu and looking for convenient and healthy meal options, look no further than Malama Meals. Our local company is dedicated to providing delicious, nutritious meals that are perfect for busy families and professionals.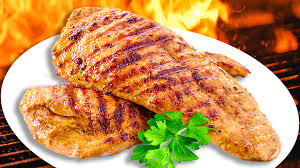 One of the standout features of Malama Meals is our commitment to using fresh, flavorful ingredients in all of our dishes. This ensures that the meals are packed with flavor. From breakfast options like delicious puddings and muffins, to lunch and dinner entrees like chicken and shrimp vegetable stir fry, there's something for everyone on the menu.
But what really sets Malama Meals apart is our convenient delivery service. All of our meals are delivered right to your door, making it easy to stock up on a week's worth of healthy meals. And if you don't have time to cook one night, no problem – just pop one of the meals in the microwave or oven, and you'll have a tasty, home-cooked dinner in no time.
But don't just take our word for it – try Malama Meals for yourself and taste the difference. With a wide variety of options to choose from, there's something for every palate. Plus, with the added convenience of home delivery, you'll have one less thing to worry about in your busy life. Give Malama Meals a try today and see why it's quickly becoming a go-to option for healthy, delicious meals in Oahu.  Learn more and see our wide range of choices at: https://malamamealsoahu.com.