Malama Meals Oahu is a company that offers fresh, flavorful and nutritious prepared meals delivered directly to your home. Whether you're a busy family, a professional with little time to cook, or a senior, our service is perfect for anyone who wants to enjoy delicious and healthy meals without the hassle of grocery shopping and cooking.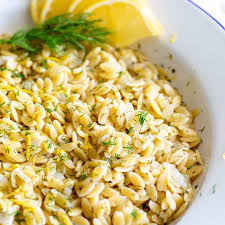 One of the best things about our service is that we offer a wide variety of dishes to suit different tastes and dietary needs. Our menu includes breakfast, lunch, dinner and snacks, and we have options for everyone, from vegetarians to gluten-free diets. Our dishes are made with fresh ingredients, and we always strive to deliver the best meals at a great value.
Another great thing about Malama Meals Oahu is that we understand the importance of nutrition, so we make sure that all our dishes are balanced and nutritious. Our team creates meals that are rich in vitamins, minerals, and other essential nutrients. This means that when you choose our service, you can be sure that you're getting a healthy and well-rounded diet.
One of the biggest advantages of Malama Meals Oahu is that our meals are delivered right to your doorstep. We use a refrigerated delivery system to ensure that your meals stay fresh and delicious. This means you don't have to worry about finding the time to go grocery shopping or spend hours in the kitchen cooking. Instead, you can relax and enjoy your delicious and nutritious meals at home.
Our service is also very easy to use. You can place your order online, and our team will take care of the rest. We offer flexible delivery options. We also provide easy-to-follow reheating instructions, so you can enjoy your meals whenever you're ready.
Malama Meals Oahu is the perfect solution for anyone looking for a convenient, healthy, and delicious meal delivery service. With a wide variety of dishes to choose from, a focus on nutrition, and easy home delivery, we make it easy to enjoy delicious and nutritious meals without any hassle. Give us a try today and discover the benefits of Malama Meals Oahu for yourself. Browse our website at: https://malamamealsoahu.com.