Anyone who has ever had to cook dinner for a family knows how challenging it can be to come up with new, great tasting meals that everyone will enjoy – and then actually having the time to prepare them. That's where Malama Meals in Oahu comes in, as they are the leading meal delivery service on the island that takes care of both of those problems for you!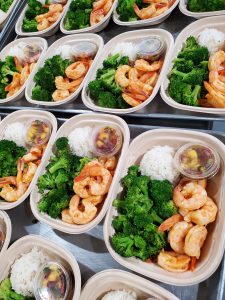 Looking for a Service to Deliver Nutritious, Flavorful Meals on Oahu?
Malama Meals is the perfect place to start when searching for a meal delivery service on Oahu. With Malama Meals, you can be sure that you are getting flavorful and nutritious meals that will please the entire family. Whether you are looking for breakfast, lunch, dinner, or snacks, Malama Meals has something for everyone.
Malama Meals Delivers Great Meals to Seniors on Oahu
Malama Meals is the leading meal delivery service on Oahu, delivering great tasting meals to seniors across the island. We are passionate about making sure our customers receive the best possible service, and we firmly believe that our food is the best tasting and most nutritious option for seniors living on Oahu.  So why wait? Give us a call today and let us show you how easy and delicious healthy eating can be.  Browse our website for great meal ideas or call us today: https://malamamealsoahu.com.