Welcome to Malama Meals Oahu. As professionals ourselves, we understand the pressures of balancing work and family. That's why we've designed a meal service that meets your needs, blending taste and nutrition perfectly.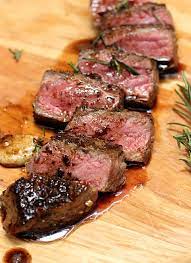 Time is a precious resource, and it's often elusive. We get it. Between office hours, client meetings, school runs, and family time, preparing meals might feel like a daunting task. This is where we step in. Our aim? To serve your family with flavorful meals while saving you time and energy.
At Malama Meals Oahu, we believe in the power of good food. It's not just about eating; it's about relishing a culinary experience. We create our meals to be not only nourishing but also packed with delicious tastes. We want each bite to bring a smile to your face, and more importantly, make your taste buds dance with joy.
We use only the finest ingredients in our dishes. But we don't stop there. We carefully consider the overall nutrition, ensuring that each meal offers a balanced blend of proteins, carbs, and veggies. From breakfast to dinner and even snacks, our offerings are varied to keep your palate interested and your body nourished.
Ideal for busy families, Malama Meals Oahu is more than just a food delivery service. We're your culinary ally, providing meals that appeal to both children and adults alike. Picture this: no more meal planning, no more time-consuming preparation, and no more dirty dishes. Just a hot, tasty meal ready to be enjoyed right at your dining table.
Our service extends to professionals of all walks of life, including seniors who might find cooking a challenge. So why wait? Let Malama Meals Oahu take care of your dining needs. Savor the taste, cherish the time saved, and relish the peace of mind that comes with knowing your family is eating well.
With Malama Meals Oahu, you'll never have to compromise on flavor or nutrition again. We're here to make mealtime easier, tastier, and healthier – because we care. Let us serve you the meals you deserve. Visit us today at: https://malamamealsoahu.com.