Are you looking for delicious and healthy meal options on the island of Oahu? Look no further than Malama Meals Oahu! Our extensive range of meals, including breakfast, lunch, dinner, and snacks, are carefully crafted with lots of flavor in mind. We understand that life can get busy, and finding the time to prepare quality meals can be challenging. That's why we offer convenient and flavorful meal options that are perfect for busy families, seniors, and professionals.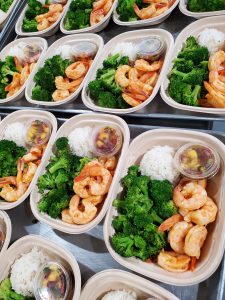 At Malama Meals Oahu, we use only the best ingredients to create our meals. From fresh produce to quality meats and everything in between, we ensure that our meals are always made with great ingredients that are not only flavorful but also good for you. Our meals are also prepared with overall nutrition in mind, so you can enjoy great tasting food that is also healthy.
Busy professionals, in particular, will appreciate the convenience of Malama Meals Oahu. Our meals are delivered straight to your home, saving you time and effort. We understand that busy professionals might not have the time to prepare quality meals, and that's why we're here to help. With Malama Meals Oahu, you can enjoy delicious meals that are perfect for a quick lunch break or a hearty dinner after a long day at work.
For families, Malama Meals Oahu is a great solution for those looking for healthy meal options that everyone will enjoy. Our meals are bursting with flavor, and we offer a variety of options to suit all tastes and preferences. Whether it's a quick breakfast or a family dinner, Malama Meals Oahu has got you covered.
For those looking for delicious, healthy, and convenient meal options on the island of Oahu, Malama Meals Oahu is the perfect choice. We offer a wide range of meals that are created with lots of flavor and overall nutrition in mind. Try Malama Meals Oahu today by visiting us at: https://malamamealsoahu.com and experience the ultimate in flavor and convenience.